The Spornado is an easy to use, passive spore catcher priced to work within your fungicide budget. Take the guesswork out of when to spray!
With the Spornado detection system in place, you can now monitor and gather field pathogen data to make fungicide decisions and narrow the timing gap for when fungicide spraying is critical. 
The Spornado is placed in the field and traps airborne spores through wind currents on a specialized filter within the Spornado cassette. The cassettes are collected after a certain time in the field and sent to 20/20 Seed Labs in Nisku, Alberta, for rapid, accurate testing. 
Results are reported as "Detected" or "Not Detected" for the chosen pathogen and are available online within 24 hours of the cassette arriving at the lab.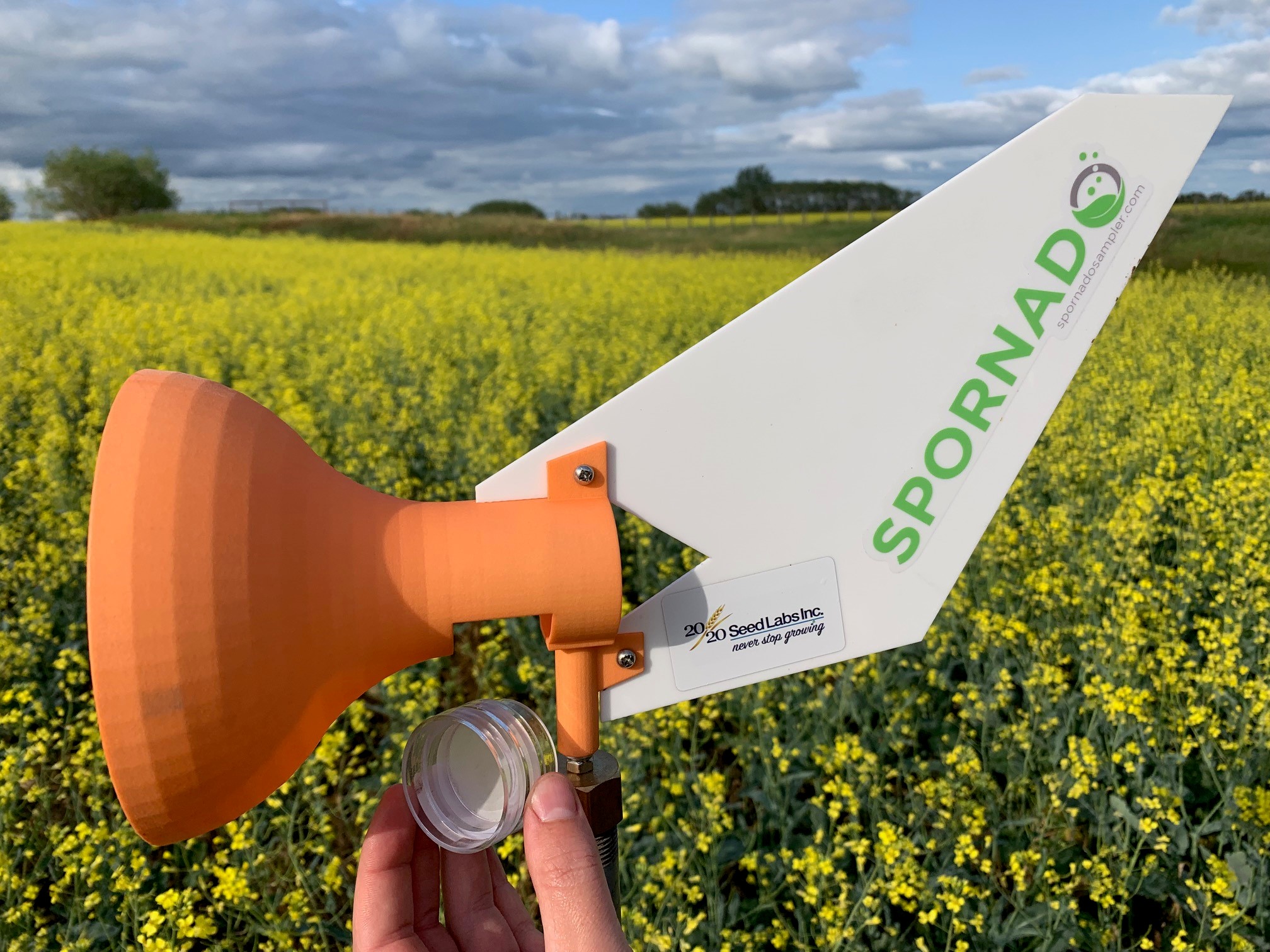 What can the Spornado detect?
Spornado can detect the following: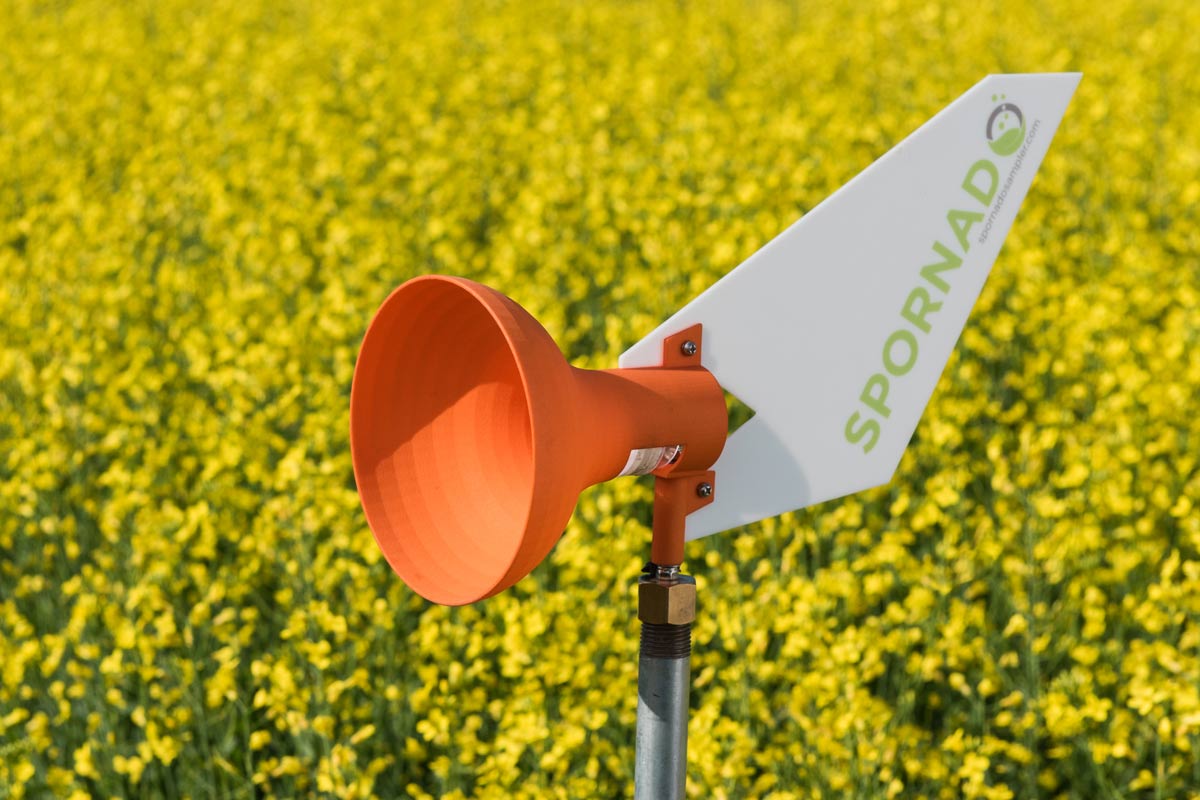 Sclerotinia Stem Rot of Canola (
Sclerotinia sclerotiorum
)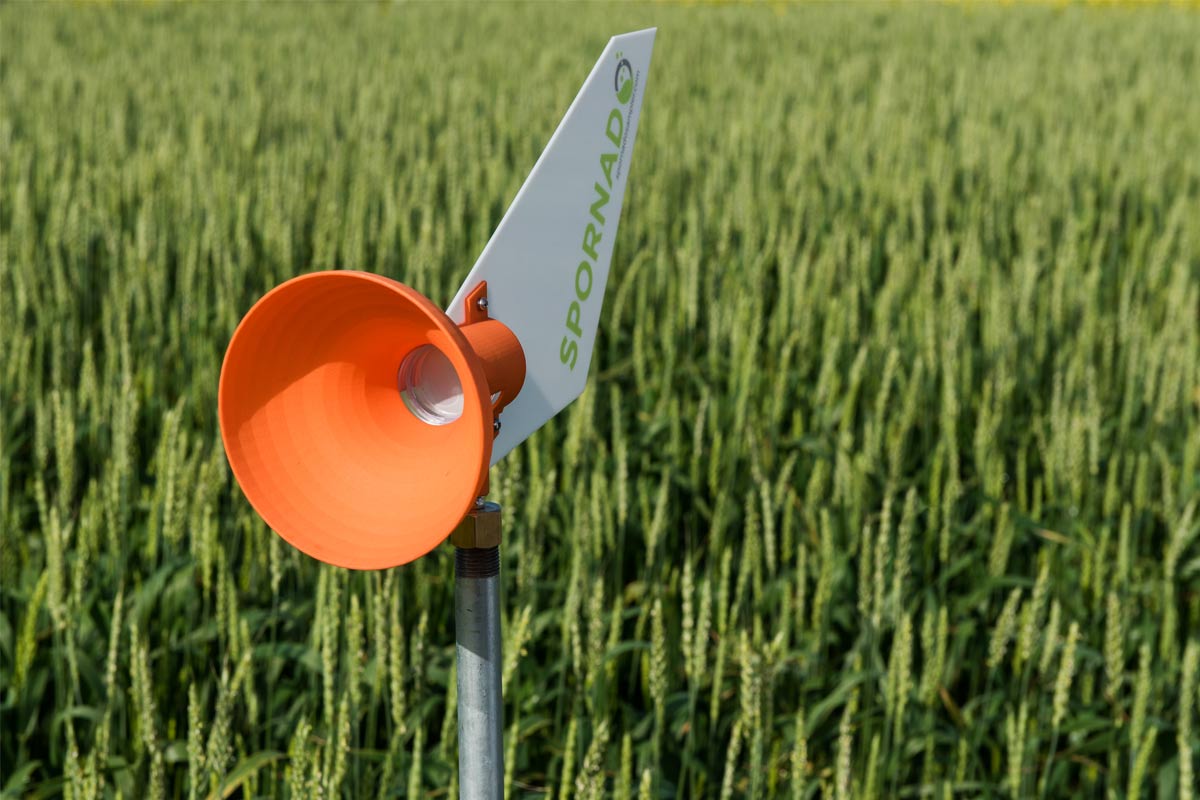 Fusarium Head Blight on Wheat, Barley, and other Cereals (
Fusarium graminearum
)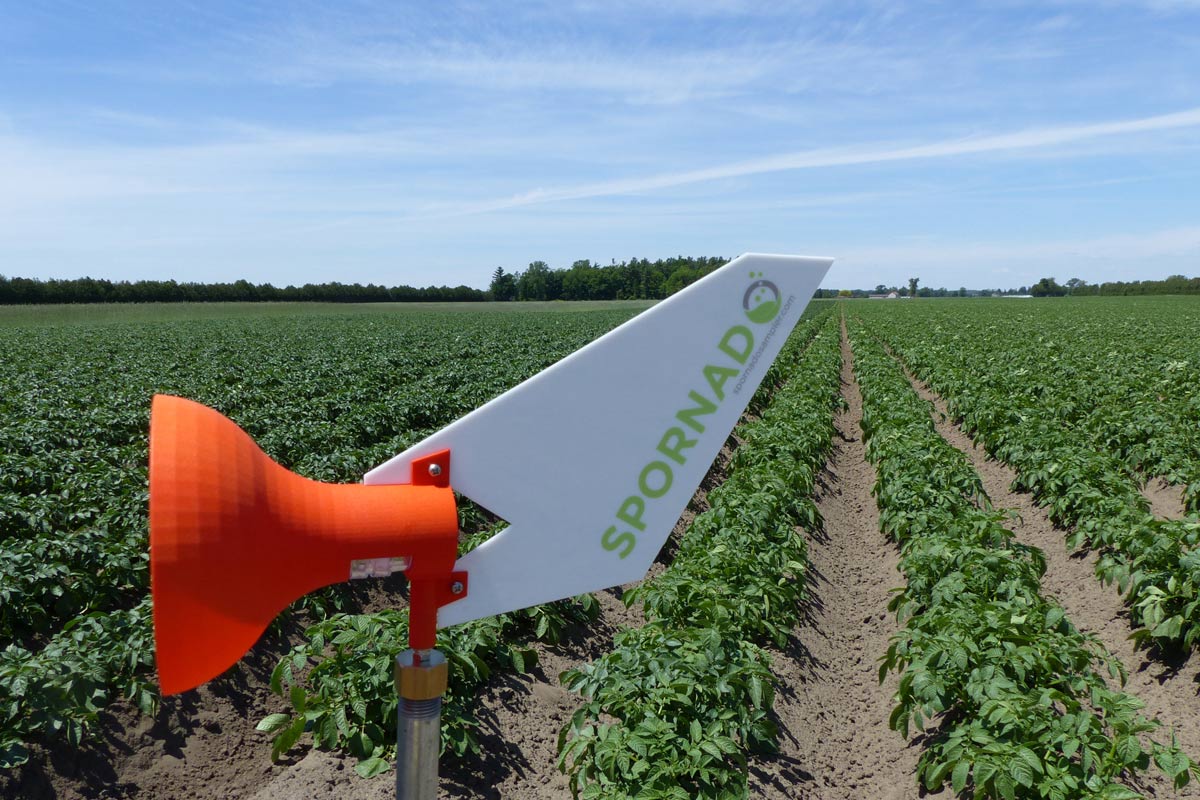 Late Blight of Potatoes (
Phytophthora infestans
)
How do I buy the Spornado?
Spornado kits are available for purchase from 20/20 Seed Labs. Each Spornado Promo kit consists of the following:
One Spornado unit

Two cassettes – One individual pathogen test per cassette
Pricing
Spornado Promo Kit: $490.00 (plus GST and S&H)
Additional Cassette with One pathogen test: $120 (plus GST and S&H)
For questions about The Spornado, please contact Rachael at Rachael@2020seedlabs.ca, 1-780-863-6432