By Shanyn Silinski, Marketing Manager 
This spring Rutherford Farms (thanks

,

team

Rutherford

,

you've

been great!) planted a series of soybean plots. They were all from the same

variety

but had different results on their vigour tests

and

similar germination numbers. They were

labelled:

Control, Train Wreck, Low, Moderate and High

Vigour

.
The differences were notable, even in what most consider a very optimal planting with good soil temperatures and moisture. 
 Sarah Foster presented at the Rutherford Farms Field Day about the test results, the plots and spoke about the planting, the conditions, and what she saw in each plot and how it spoke to the importance of vigour testing.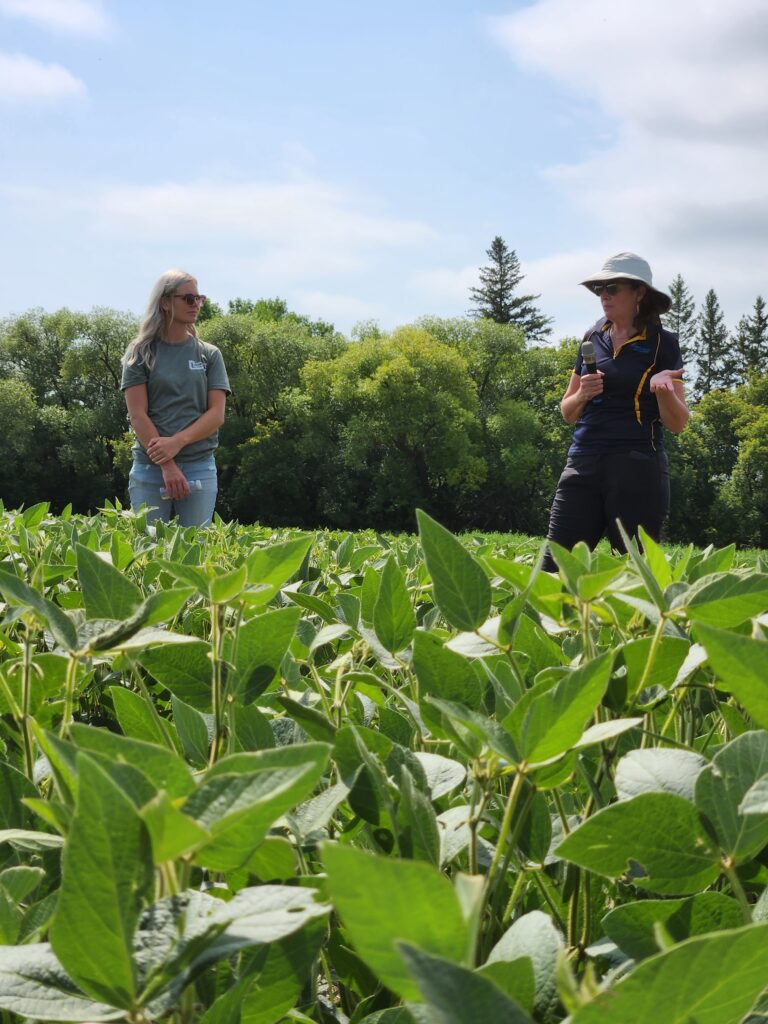 Emily Laudin, Sales Agronomist and Rutherford Farms Host, with Sarah Foster, President and Senior Analyst 20/20 Seed Labs, talking to the Field Day guests about the textbook vigour trial showings on soybeans on July 26, 2023. 
At 20/20 Seed Labs Inc., we adhere to the ISTA (International Seed Testing Association) standards for vigour and recognize that it is increasingly becoming an important part of the testing requested by both certified seed growers and commercial farmers. 
 The tests were conducted by 20/20 Seed Labs, Winnipeg, a team of experts in soybean quality control. We used routine warm germination and saturated cold vigour tests to screen for the field trial entries. Using the same variety for the entire trial eliminated the possibility of any further variation.  
 The correlation between the laboratory tests and the field trial was extremely accurate. Our overall findings were that the saturated cold tests emulate what happens in the field under a wide variety of field conditions. Given that the seeding conditions were optimal, the performance was not improved due to the poor vigour rating, particularly on the Low and Train Wreck samples.  
 Control plot 
"The cornerstone of every seed laboratory test and field analysis." 
Every trial has a control used as a benchmark. 97%-95% excellent quality for the control. Only a 2% difference in germ versus vigour. Thirty (30) plants m2 meet the expected uniform field emergence.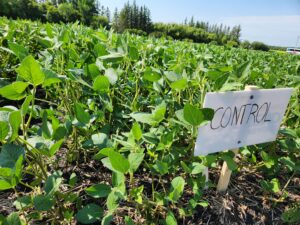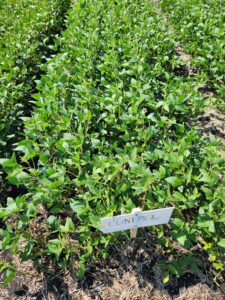 Control Vigour: Germ – 97%, Vigour – 95%, SPP 2333 
High Vigour 
"Textbook high performing seed." 
High-quality seed and an excellent trial entry with 98%-96% germ and vigour. Both were exceptionally high only a 2% difference in how they performed in testing for optimum and saturated cold conditions—thirty (30) plants m2.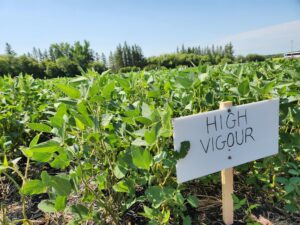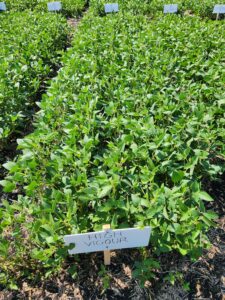 High Vigour:  Germ – 98%, Vigour – 96%, SPP 2410 
Moderate Vigour
"Moderate ranking is completely acceptable with good field conditions."  
The planting value is realized by planting into warm soil temperatures above 12oC. Germ at 97% with vigour at 86% – twenty-six (26) plants m2 with uniform emergence.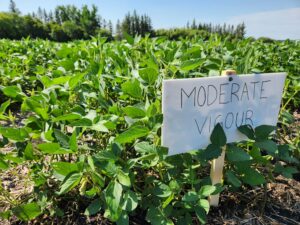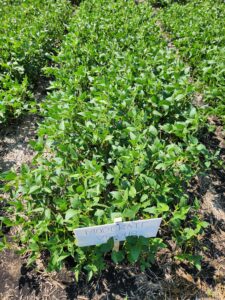 Moderate Vigour: Germ – 97%, Vigour – 86%, SPP 2061 
Low Vigour
"Use this seed cautiously and adjust the seeding rate according to vigour results." 
Seeding into warm soil as early as possible can improve the field performance potential of this seed lot. Germ at 91%, with vigour at 77%, and field emergence at 18 plants m2 with open gaps between rows suggests mechanical damage as a factor in the low vigour in testing and uneven emergence in the field.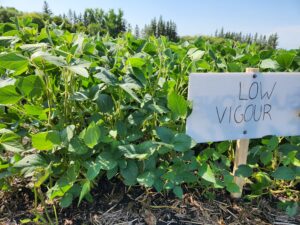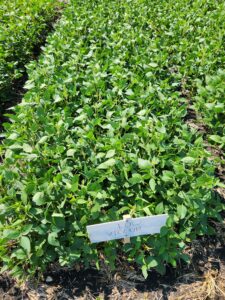 Low Vigour: Germ – 91%, Vigour – 77%, SPP 2504 
Train Wreck
"Pay attention to your seed testing results." 
Don't use the germ results independently; always check the vigour. Seed should be handled with care. The germ was 90% and vigour 22%. A huge spread in results suggests extreme seed damage and shows in a poor field performance of 12 plants m2.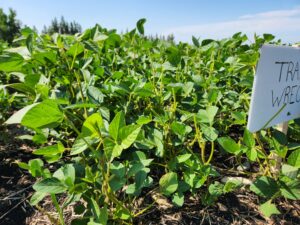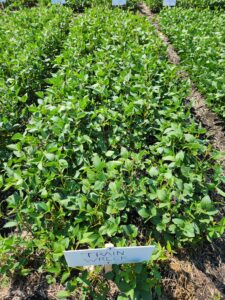 Train Wreck (Very Low Vigour): Germ – 90%, Vigour – 22%  
This demonstration clearly defined saturated cold tests as a precise measurement for field emergence and uniformity. Only lots with high germination results and moderate to high vigour performed well. Train Wreck had high germination and very low vigour. This test plot had a poor stand with only 12 plants per m2 and clearly illustrated that laboratory germination results, even though completely acceptable, are not enough information for making important seeding decisions. 
The attendees at the Field Day saw firsthand how important knowing vigour is when selecting seed lots. They also asked excellent questions making it a very interactive presentation in the field. It will be very interesting to see how the plots yield at harvest.