Sarah Foster
President & Senior Seed Analyst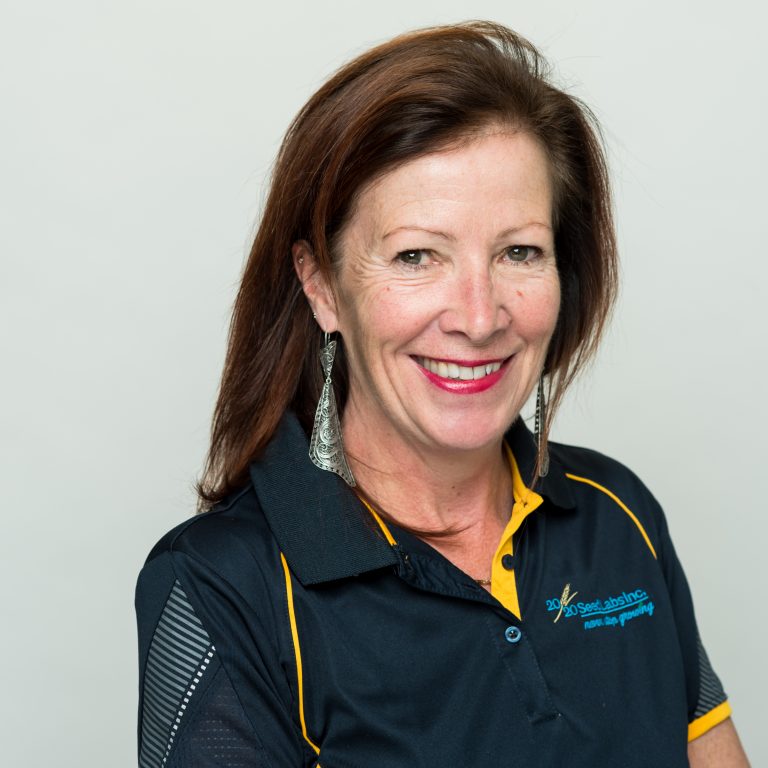 Sarah Foster has been involved in the seed industry since the late 1970's. She studied and qualified as an accredited seed analyst at the National Institute of Agricultural Botany in Cambridge, England. Her work experience includes seven years with Sharps Seed International (Advanta) in the United Kingdom and five years with The United Grain Growers Edmonton after immigrating to Canada.
In 1989, Sarah started 20/20 Seed Labs Inc., the first fully independent accredited seed testing laboratory in Canada. 20/20 Seed Labs Inc. has grown over the years to provide testing services for domestic and international business. Our labs are located in Nisku, Winnipeg and Chile.
Sarah works extensively with government, farmers and industry within agriculture and is one of the most experienced seed analysts in North America, having completed accreditation for the United Kingdom, United States and Canada.
She is regularly invited to train and teach as well as offering grading courses to the authorized establishment personnel. Sarah was the recipient of the Canadian Seed Trade Association 2013 Seed Achievement award and again later in 2018 received the outstanding achievement award from the Alberta Seed Plant Managers Association. In 2019 Sarah was the recipient of the Business Edmonton and Calgary award for excellence in business for leadership. 
Sarah has held various executive positions with the Commercial Seed Analysts Association of Canada, including National President. Sarah is also involved with various committees currently working on the Canadian Methods and Procedures with the (CFIA) Canadian Food Inspection Agency, and an advisor for the Alberta Seed growers Association and a contributor to the Seeds Canada Regulatory seeds modernization group.
Sarah recently became an international technical auditor allowing her to work more closely with international government laboratories and regulatory agencies.