Carey Matthiessen
Operations Manager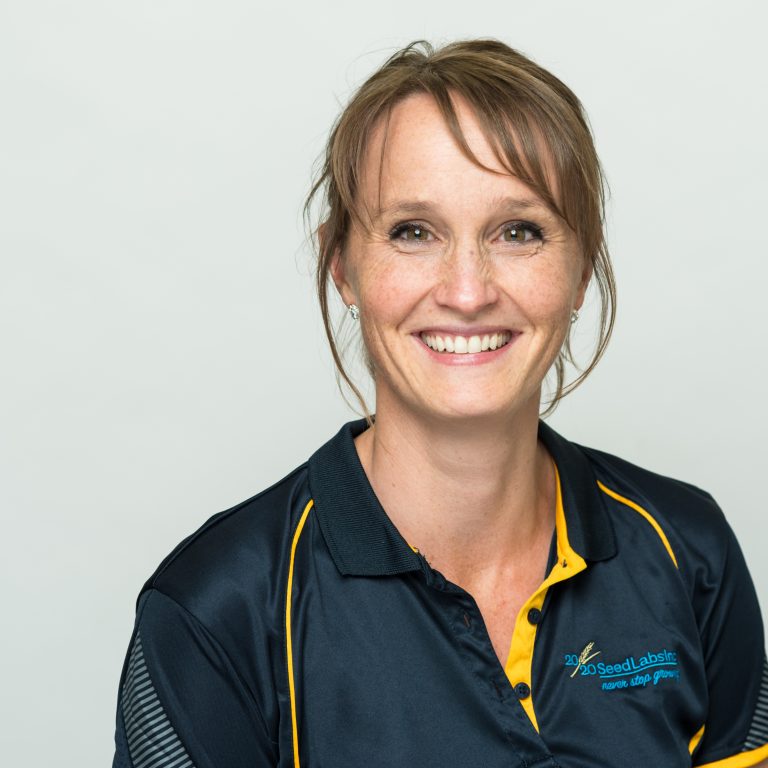 Carey Matthiessen is the Operations Manager and Senior Analyst at 20/20 Seed Labs Inc. Carey has been working in agriculture for over 25 years, starting with 20/20 Seed Labs in 2005. Growing up in an agricultural community, Carey always knew that she would work in Ag. She's always loved plants and nature, and, for her, working in Ag means working in the extension of a culture that she truly loves. "If I'm not operating a farm then I can work with those who do, and I've always found that inspiring. I love the people, I love the business of farming, I love the loyalty and history that comes with a career in Ag," she says. She believes that agriculture is moving toward more technically based testing in the future. 
"Our goal is to be at the forefront of the industry, offering services that can enhance the production on Canadian farms. Because of this, we are actively researching new technologies, methodologies and anticipating industry changes to ensure that we can continue to provide relevant and reliable information on seed quality."
Carey lives in a small agricultural community outside of Edmonton and enjoys trail running, riding her horses, and spending time in the valley teaching her children about plants and ecology.