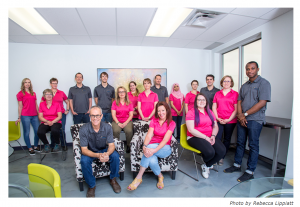 When is the last time you thought about a seed?
Seeds are small but incredibly significant, representing 90 per cent of the world's global food supply. Without understanding, improving, analyzing and preserving our seed supply, our agriculture sector would collapse, and humanity along with it. For Sarah Foster, president and senior seed analyst at 20/20 Seed Labs Inc., tiny seeds are a big passion.
Foster launched 20/20 Seed Labs in 1989. It is Canada's first fully accredited, independently owned seed testing laboratory.
"In 1989 the government that was offering seed testing services decided to privatize. I saw an opportunity to start my own company," she explains. "I was very excited, but as any entrepreneur will tell you, the first year is full of worries. Things were different 30 years ago. To get the company name out there, I wrote lots of letters and drove around northern and southern Alberta to meet with clients and promote 20/20."
Celebrate 30 years with 20/20 Seed Labs and read the full article here: http://businessinedmonton.com/profiles/going-further-afield-20-20-seed-labs-celebrates-30-years/